Highly Trusted Dating App in Tamil Nadu
Have you successfully managed to get your world into your mobiles? Give dating a shot too, what say? Download TrulyMadly, the best dating app in Tamil Nadu. Meet single boys and girls for new relationships, friends, girlfriend, boyfriend, bride, and groom. We are a mobile-friendly dating application that WORKS! For local dating, we are the most preferred dating app in Tamil Nadu.
With a database of 9 Million plus verified users
35 Million plus matches
Profiles with a Trust Score that ensures scam-proof dating
Date-friendly features to make your experience blissful
We have helped many find their romantic partners. You can be the next if you want to end your singlehood status. Hop in on our free dating app in Tamil Nadu now! Without investing a single buck, you get a satisfying return in the form of love, companionship, compatibility, and understanding. Start with creating an impressive profile on our dating app in Tamil Nadu with a minimum of 30% trust score to get started. Scroll and scope out profiles of single men and women who share your quirks, likes, and dislikes. Let things work out!
Sign up for free on trulymadly now and begin your journey to find your true love.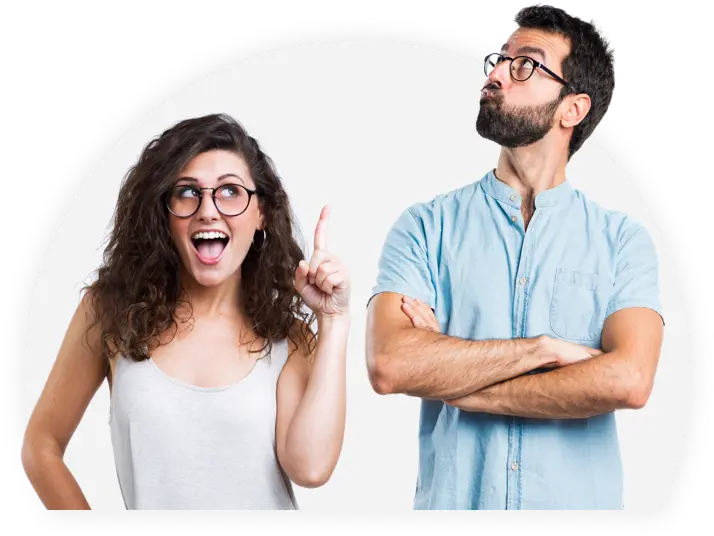 Free Dating App in Tamil Nadu For You
One of the most known Dating Apps in Tamil Nadu
You must have heard about the two months dating rule, have you? It's the ideal amount of time for a couple to be in their dating stage before getting into a relationship. Before it becomes a long term thing, this short term trial is mandatory. To help and assist you in the same, our one of the best single-friendly dating apps in Tamil Nadu make sure that you meet and date the right person. We are an uncomplicated, hassle-free, and the best dating app in Tamil Nadu with perks like:
Indulge in a QUIZ session with the person you're trying to know. It helps you unfold more about him/her.
Wondering what would get you an instant reply? Give our icebreakers a try!
With our SELECT and SELECT+ features, pair with the one who completes you.
For your first flash of attraction, use our spark feature.
All this behind your small screens and under your thumb. Isn't it great! Spare a couple of hours daily and begin your partner hunt. If you're not already registered on our dating app in Tamil Nadu, what are you waiting for? Don't keep your partner waiting as there are higher chances they are waiting for you! So men and women; when you can go smarter, why still be traditional? It's an out of the world feeling to meet your soulmate, but sometimes it takes effort to find yours. Sign up on our best dating app in Tamil Nadu and the rest will be history!