Friendship Club in Kannur for True Connections
Gone are the days when friendship clubs used to exist at the far end of your city. But was it a task for you to be regular and active? And you love meeting new people and making friends? Our online friendship club in Kannur under your thumbs helps you connect with like-minded people.
85 Lakhs plus users trust us
30 Million plus matches on Truly Madly
Every profile has a Trust Score for you to make a wise choice
Make your account with a Phone Number or Facebook

Add more and more people to your friends' list you will love to hang out with by simply becoming a part of our friendship club in Kannur. Our amazing list of features helps you match with people who think like you and would be compatible with you. You never know who ends up becoming the one who can call yours forever. Love is friendship!

Sign up for free on trulymadly now and begin your journey to find your true love.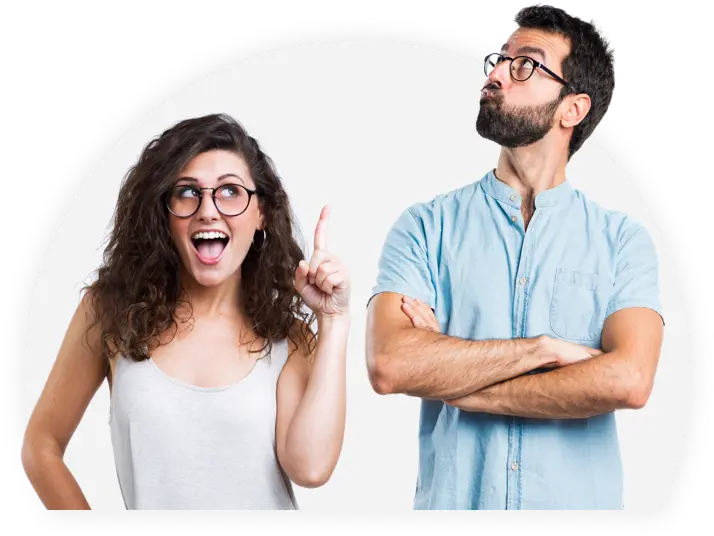 Trusted Friendship Club in Kannur
Join Friendship Club in Kannur
Let's come out of the outdated idea of a physical friendship club with limited people and join in the most trusted friendship club in Kannur. Here you get lakhs of options to choose from and connect with based on your compatibility score. First, play a fun quiz and see who thinks like you. Then, connect with people with a higher and matching compatibility score with the help of sparks. Sparks let you send direct messages to people who you think share your likes, dislikes, hobbies, and preferences list. We also have a collection of amazing stickers that would make your friendship club in Kannur a delightful experience on our platform. We believe that love and friendship know no boundaries. Therefore, our platform has an amalgamation of people from different religions, who speak different languages, and are from different countries and backgrounds. Our friendship club in Kannur is an effort to break the boundaries and bring people who are meant to be together closer. Match more and increase your Trust Score. People can check your Trust Score before liking your profile, and the same goes for you. Truly Madly supports real and genuine connections, and you will find no fake profiles here. Getting into our friendship club in Kannur is an easy-peasy task. Follow some simple steps, and you are good to go. Create a profile, and it's FREE Write an interesting bio that would tell people about you Add a decent and simple profile picture for the first impression Use hashtags to know who has the same taste as yours We are a 100% verified online friendship club in Kannur platform with a horizon that supports genuine matchmaking and friendship connections. Your privacy and security is our core responsibility that we take care of well. Every profile that you see here meets a strict verification process. Join now!