Find Suitable Haryana Bride on Truly Madly
Do you want to know an easy way to find Haryana Brides? Basically, someone from Haryana who can be your bride? Are you done trying to find brides in Haryana but ended up getting discriminated on different sites based on family wealth, caste, gotras and more?
60 Lakh Users on Truly Madly
Match based on Trust Score on Truly Madly
Find prospect brides in Haryana
Well, TrulyMadly comes with a solution if you are looking for Haryana bride. TrulyMadly has come with the safest and best platform to find brides in Haryana. Talk to girls who are ready to marry someone, those who are looking for a perfect partner or a serious relationship in Haryana. With Truly Madly, you can find serious Haryana bride who's looking for someone like you.
Sign up for free on trulymadly now and begin your journey to find your true love.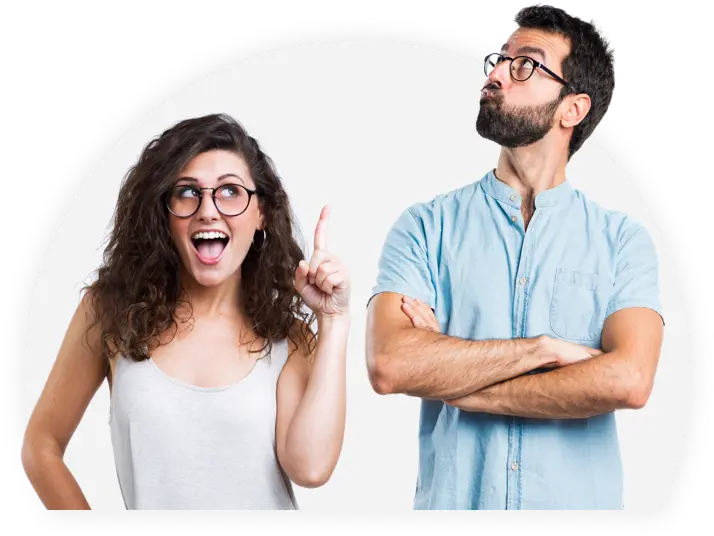 Meet Prospective Bride in Haryana
TrulyMadly comes as a revolution for those who are looking for Haryana bride. We understand that you may have been hurt by the way other matrimonial sites function. And this is why you want to find brides in Haryana and get equal chances of representing yourself. We love this attitude and charisma! This is why we made Truly Madly. We made Truly Madly to help you find brides in Haryana. If you are serious for a relationship, Truly Madly is going to be very helpful. Let's tell you how.
Start with making an account on TrulyMadly. You can make an account on TrulyMadly with your Phone number or Facebook Account. Once you decide any mode of making an account, you can then update some pictures in your Dating Profile on TrulyMadly. Then, you can write some lines about yourself. With this, all the girls who are serious for becoming Haryana bride, they would be highly interested in the same.
Now, if you want to become a Haryana bride, follow the steps here to easily find potential matches on TrulyMadly. Create an account on Truly Madly with the help of your Facebook Account or Phone Number. As someone who wants to be a Bride in Haryana, you wouldn't want to compromise on your security online, nor would we want that to happen. Thus, TrulyMadly ensures that no matter what, your personal data is in safe hands and you can safely browse and find brides in Haryana. Ready to take vows together? Find your forever with whom you can continue your journey of life.
If you are a man who wants to find eligible brides in Haryana then, TrulyMadly is the website you shouldn't miss. We help you get viewed by girls. Then, if you both like each other's profile, you can chat on our messaging platform. Everyday matches on TrulyMadly exchange over 1 Million messages. So, what are you waiting for? Find brides in Haryana today.